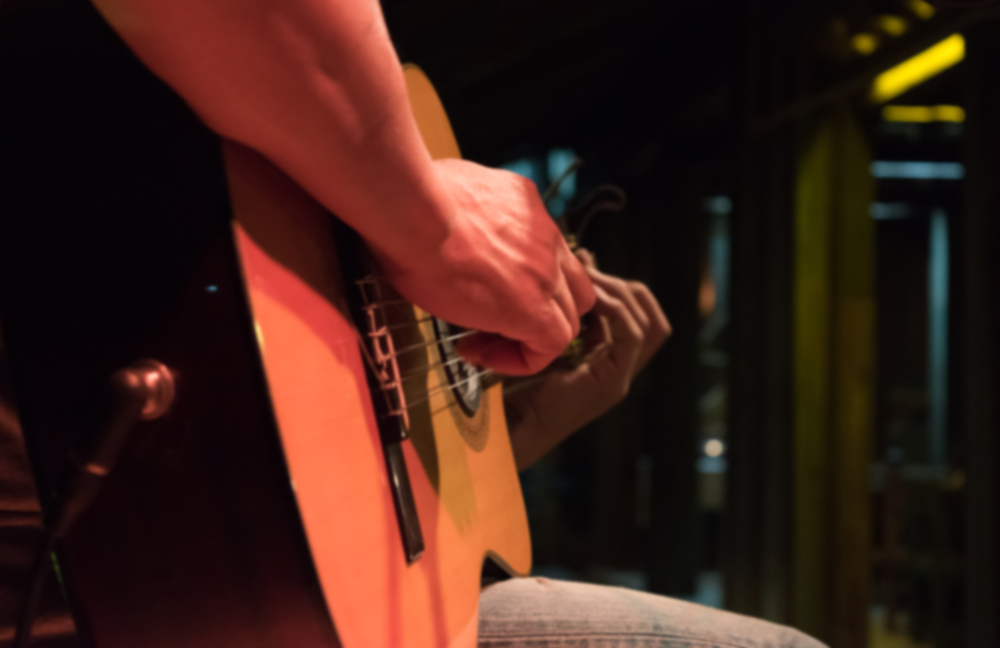 We don't always have the chance to have a long vacation. So what if you only have a few days to soak in a city as much as possible? Whether you've never been to Winter Park, Colorado for a long 4th of July weekend, or you're a Winter Park or Lakota resident just looking for fun in your own backyard, here are a few of our favorite ways to spend a warm summer day!
Get to Know the Area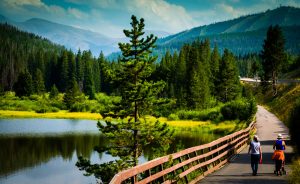 Explore! If you have a few hours to spare, jump start your time in Winter Park by exploring without a definite plan. Sometimes the greatest adventures come about by just traveling around and seeing what's out there. In the summertime especially, the Winter Park area is full of surprises, with chance events, live music, and if you're here for the 4th of July, FIREWORKS!
You may already know how you want to spend your full days at Winter Park, like going for a hike or checking out the fabulous dining establishments, but exploring is a great way to spend the downtime in between the larger events. If you're checking out the famous Winter Park Resort, start out at the top of the Village and branch out from there. Grab a map of both the resort and the nearby hiking and biking trails. This way you can plan out the most scenic spots to put on your itinerary.
If you have any extra time you might have before checking into lodging, check out all the shops and food options the Resort has to offer. If you have a lull later on in your trip, you might just have a favorite spot at the Resort you decide you have to revisit.
Fun for Everyone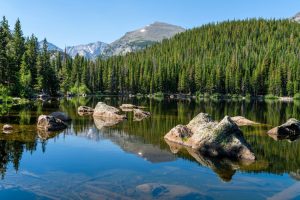 Early July is an amazing time to find yourself in Winter Park and the Winter Park Resort. With live music, mesmerizing fireworks, and even a wine festival—the Village Uncorked—for the adults, your holiday weekend can be filled with fun.
If you enjoy live music. Throughout the summer, it's easy to find great live music throughout Winter Park, but if you hit up The Village at Winter Park Resort on the evening of July 3rd, you can watch the kickoff of the Campfire Music Series. Just as the name suggests, you and the whole family can kick back by a cozy campfire, and enjoy the musical variety of local musicians. If you won't be in Winter Park during the holiday weekend, not to worry! This music series happens every Wednesday from 4-5 pm throughout the summer.
Get yourself an Activity Day Pass. Whether you're here solely for the 4th of July weekend or are planning a visit later in the season, you may want to think about purchasing a Activity Day Pass from Winter Park Resort. With your pass, you'll have action to all the fun and family-friendly activities that happen at the resort. You can test out your agility at the climbing ropes course, take a ride on the Alpine Slide, or experience the scenery from greater heights on the gondola. There's not a shortage of things to do at the resort, and a day pass will ensure that you'll see it all.
A Day on the Trail
The mountains are calling! If you'd like to see some beautiful views of Winter Park on foot, there's no better way than to take a hike around the area. There are over 600 miles of trails in the area that are accessible on foot or bike. Don't have a whole day to hike or bike? Here's one of our favorites that shouldn't take more than a few hours.
Emmaline Trail to Cirque Meadows. Located near Glen Haven, Colorado, this hike is a perfect example of why Colorado is such a majestic State. Although this hike is longer than some, it's moderate enough for the whole family to join. This trail features gorgeous summer wildflowers and mountain views.
A Perfect Way to End the Weekend
Make the most out of your last vacation day by seeing more of the wonders that Colorado has to offer. If you're in Winter Park, you happen to be incredibly close to Rocky Mountain National Park. With an entrance at Grand Lake, you'll quickly be able to experience everything this park has to offer. Whether you bring your fishing gear, go on a few hikes, or drive down the scenic park roads on your way back home, it's not a place you'll want to miss.