Planning for personal and family time at Lakota during the winter months is simple. It's as easy as stepping into your backyard or taking the short trip from your Lakota home into Winter Park and surrounding areas. But what about your spring and summer plans?
Colorado isn't short of things to do in the summertime, but can you honestly say you're getting the most out of your summer vacation right where you live? Here are a few things we think you should make time for during the warmer months this year.
1. View the Wildlife
Living in Lakota means you're never far from nature's majestic creatures. In the spring and summer, spotting moose and deer is as simple as stopping at the side of the road, or pull out and looking across one of the many idyllic meadows. If you're looking to find the best spots to spot elk, bighorn, and other four-legged beauties, we recommend stopping by:
The Winter Park Visitor Center
Kawuneeche Visitor Center
Both centers have knowledgeable staff that can help you figure out where you can do the best wildlife sightseeing.
2. Take Up Bird Watching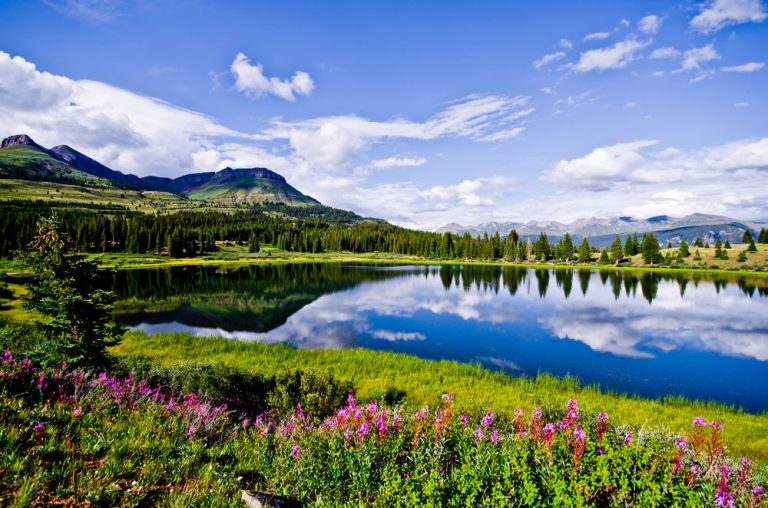 Sure, this hobby might not be the most entertaining for younger kids, but there's nothing quite like taking a moment to appreciate the diverse population of birds in the sky and tucked away in the trees. From the yellow-bellied sapsucker to the red-tailed hawk, Winter Park is a bird watchers paradise. Go for a hike and see how many different species you can spot.
3. Go Horseback Riding
Discover your inner cowboy and go for a horseback ride. There's nothing quite as amazing as letting a horse take you into the backcountry of Colorado. There is an abundance of amazing trails throughout Winter Park and the surrounding area to admire.
Whether you're hacking out alone, taking a guided trail ride tour, or enjoying a hayride, there's bound to be a gorgeous spot you've never seen before.
4. Go to a Summer Rodeo
Speaking of discovering your inner cowboy, have you ever attended a Colorado rodeo? With the unique mixing of old and new, the rodeo is a fun place to get a piece of Old West history, and current Rocky Mountain culture all in one spot. Doesn't matter whether you're a young child or an adult, there's plenty of fun to be had.
Check out the Middle Park Fair and Rodeo for a full-blown event, with BBQ dinners, mutton busting, and some good old fashioned roping.
5. Fishing In Grand County
If you haven't gone fishing in and around Winter Park, you're missing out! From luscious lakes to intimate streams there are some amazing spots to cast a reel. Check out:
Fraser River
Colorado River
Muddy Creek (near Kremmling)
Willow Creek (near Granby)
Kids Fishing Pond at Kaibab Park
Grand County is just as its name suggests. With over 1,000 miles of streams and rivers, and almost 1,000 acres of mountain lakes. From stocked ponds to reservoirs, there's a little something for everyone. Remember to pick up a Colorado State Fishing License for all residents and nonresidents 16 and older before you head to your new favorite fishing spot! If you need maps, camping information, or licenses, Winter Park's Information Center can help you out.
6. Try a Water Sport
If fishing isn't of interest to you, the lakes and reservoirs cater to a plethora of other activities. Whether it's wading, floating, boating, or sailing. There's always a fun water sport to keep you occupied in the summer heat.
7. Get Your Adrenaline Pumping
Paragliding is all you've ever dreamed of. Soar up with the birds, and take in the sights from their perspective. Although paragliding is exhilarating, it's also incredibly peaceful. If you're not one to be intimidated by heights, or you want to give yourself a good adrenaline rush this summer, this might just be the activity for you.
White Water Rafting is a unique adventure you'll remember for a lifetime. There are many different rafting adventures that outfitters offer. If you're looking for a rafting trip that is geared towards a family of all ages, look for companies that offer trips down gentle, rippling rivers.
If you're looking for something to really get your heart rate up, the spring and summer time is usually when outfitters are able to take you through Class IV rapids. Not every moment will be filled with paddling, however. Most rivers, regardless of their difficulties have moments that will allow you to relax, take in the sites, and maybe even go for a swim!
8. Check Out the Summer Scene
Take advantage of the live entertainment and nightlife in Winter Park. Winter in the mountains can feel solitary, to say the least, so soak in the social time while the night's are long and the night air warm. From the Grand County Concert Series, the annual Blues Music Festival, to the Mardi Gras celebration at Winter Park Resort. Let the good times roll!
If checking out new restaurants is more up your alley, there are over 60 dining establishments in Winter Park alone. Maybe you're sharing a pizza with the family, or looking for a romantic evening, whatever the occasion Winter Park has you covered.
One Final Thing
Winter Park may have a specific season in its name, but it's far from just a wintertime hub. At Lakota in Winter Park, it's easy to take a vacation right in your backyard. There's never a shortage of things to do, and that's what makes it such an excellent place to call home.
Summertime in Lakota at Winter Park