The town of Winter Park is an idyllic example of what life can be like buried in the Rocky Mountains of Colorado. While small, Winter Park is chock-full of fantastic things to do! Whether you're looking to take advantage of the stunning mountain vistas and all that they offer or to partake of the delicious food and drink of local restaurants, you'll always find plenty to do.
Essentially, Winter Park gives you all of the benefits of living in the mountains, and also gives you all of the amenities of living in a destination town. If you find yourself bored here, then you're trying very hard to be so. Learn more about the many things to do as a resident of winter park, below!
Winter Park Resort
One of the most notable things about Winter Park is that it is home to Winter Park Resort, which was rated as the best ski resort in North America by USA Today. And that it is! There are over 3,000 acres of skiable land spread across the resort, which vary in skill levels and elevation (reaching all the way up to 3,000 vertical feet). All that land is covered by the 315 inches of snowfall that the resort gets on average, every year.
There's a lot more to do than just ski, though. Ski bikes, snowshoes, and snowmobiles are also common types of winter adventures that take place at Winter Park Resort. You can even get guides to ski or snowshoe with you through some of the more secluded and scenic parts of the resort. A midnight snowshoe tour is one of the most majestic experiences in the area!
If you're looking for more of a simple family day, the kids will love the Coca-Cola® Tube Park. Or you can spend the afternoon ice skating at the Village Ice Rink (skate rentals are available in all sizes). When you get hungry, you can stop by a variety of mountain top restaurants. The food options at the resort vary widely. You've got delicious burgers at Club Car, some of the best pizza in Colorado at Pizza Pedl'r, or a luxury dining experience at Sunspot Mountaintop Lodge. If you're looking for some drinks to relax in your day at the resort, you can also stop at the High Craft Bar. Across the resort, there are nearly 120 craft beers to try.
There's plenty to do during the summer, as well. The resort hosts nearly 1,000 miles of trails that you can hike across. Or, if you'd rather enjoy the gorgeous scenery in a different way, you can take some of the many gondolas and lifts to different spots throughout the resort, or even try the zipline! Of course, there's plenty more to do, and a variety of different events occur at the resort almost every week.
Colorado Adventure Park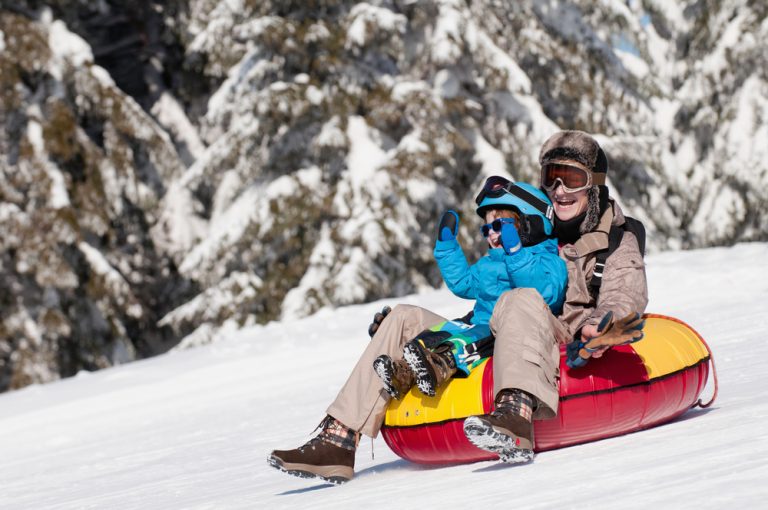 Colorado Adventure Park is perfect when you're looking for a day of fun winter activities with the family, but don't want to do the whole resort thing. It's just a few minutes down the road in Fraser. The primary activities at the park are single and double tubing, where you can either ride down the tubing hills solo, or can do it with your friend or child. The double tubing option is perfect for kids who might be afraid to go down on their own (and between us, it's a good deal faster).
Another great activity for kids at Colorado Adventure Park is snow scooting. A snowscoot is a essentially a snowmobile for kids, as you need to weight less than 90 pounds to ride them. The snowscoots at the park are ridden on a specified track. For families who are interested in tubing and snow scooting, they offer combo packages!
In addition to fun activities, guests can also partake of a variety of different concessions, including beer, wine, smores, and a whole lot more!
Enjoy Breweries and Restaurants
Winter Park is home to more than 60 different restaurants that have different atmospheres and styles. Want a romantic night out? Christner's Prime Steak and Lobster or The Peak Bistro are excellent options. Looking for a great pizza joint to hit with the family? De Antonio's Pizza is your place. Looking primarily for cocktails, small plates, and even live music? Winter Park has that too!
A great example of the beer scene in Winter Park is Hideaway Park Brewery, one of the great gems in town. Located right off of Main Street in downtown Winter Park, Hideaway Park Brewery is the definition of a local establishment, being operated by two brothers: Andy, who brews the beer, and Sam, who works as the bartender. Patrons can enjoy a wide variety of beer options, including IPAs, lagers, sours, and plenty more.
You can find a list of all the excellent restaurants that make their home in winter park at https://www.playwinterpark.com/restaurants.
Backcountry Skiing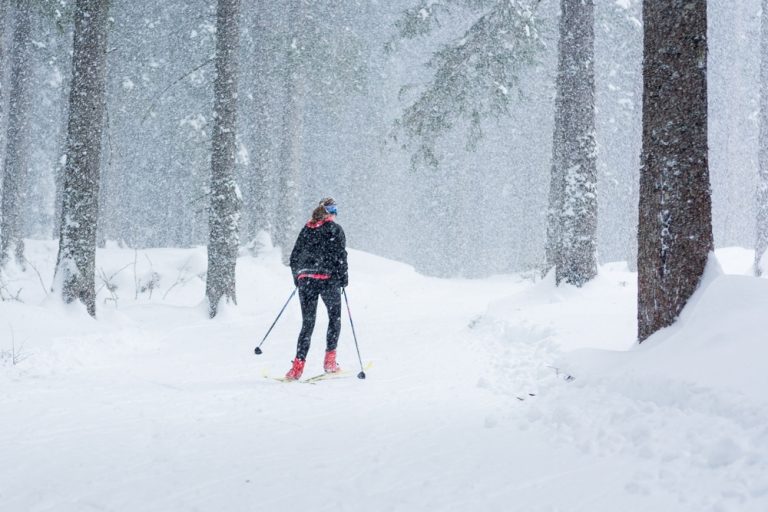 There's plenty of ski resorts around Winter Park. After all, we're in one of the best geographic areas for skiing on the entire planet. However, you don't need to go to a resort to get a great day of skiing in. There are plenty of options for backcountry skiing all around town, whether you're looking for a nice relaxing run, or want to do some extreme wilderness skiing.
The most pleasant of these backcountry areas is the run up Second Creek Trail, which is to the west of Berthoud Pass. This is a very scenic route that reaches an elevation of over 11,300 feet. Along the way you'll encounter the Broome Hut, which is a gorgeous backcountry hut that is powered by solar. You can relax and rest here, and even book it online for an overnight stay.
Things to Do as a Resident of Winter Park